Emily Baseler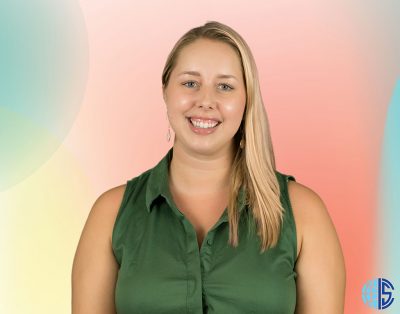 Emily Baseler '17 (ED), '18 MA is an international elementary teacher currently located at the International School of Curacao in the Dutch Caribbean. Graduating from the Neag School with her bachelor's degree in 2017, she decided to pursue multicultural education after meeting Dr. Elizabeth Howard. In the summer of 2017, Baseler was one of three UConn students who participated in the pilot study abroad program in collaboration with La Paz Community School in Guanacaste, Costa Rica. It was there she co-taught grades 1 and 2 in the dual language program. The experience ignited a passion for multicultural and bilingual education.
In her master's year of study, Baseler conducted research on the explicit instruction of academic vocabulary in math and science when working with language learners. In 2018, she graduated from the Neag School with her master's in Curriculum and Instruction. After interviewing all over the state of Connecticut, she submitted her résumé through international school placement organization Search Associates.
She has just begun her fourth year teaching third grade at the International School of Curacao. She loves being surrounded by a diverse staff, student body, and community. Because of her love for language, she plans to continue teaching and traveling in the Latin American area. International teaching is a career path that allows for cultural learning, development, and, of course, travel. Adventure is out there!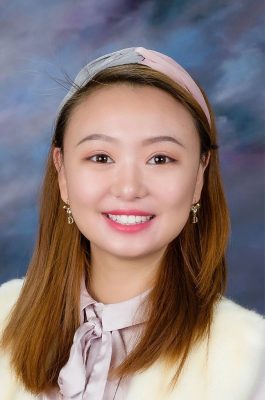 Xiaorui Dou
Xiaorui Dou is the Chinese Immersion fourth-grade teacher for Lone Peak Elementary in the Canyons School District in Utah. She began her career by getting her BA degree in Teaching Chinese as a Second Language at Huaqiao University in China. Then she got into the Bilingual and Multicultural Education program in the Neag School at the University of Connecticut. UConn brought her the opportunity to teach in U.S. public schools, especially her advisor in the Bilingual Education program, Dr. Howard, who guided her to be a qualified classroom teacher through various internships and volunteer experiences in Connecticut schools. 
As a classroom teacher in Utah, Dou teaches American students in the Chinese Immersion program to be fluent in the Chinese language. During her time teaching at Lone Peak, her students' language proficiency each year is above the national standard, and almost 100% of students pass the language proficiency tests.
In 2021, Dou founded her own company, Yu Wen Chinese Learning Center, to help local students with Chinese education.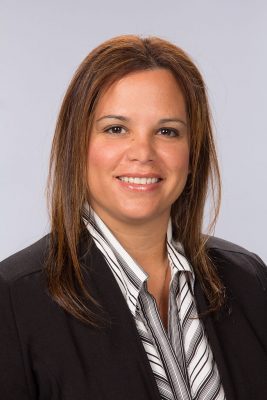 Eileen 

González

Dr. Eileen M. González is a full-time professor at the University of Saint Joseph in West Hartford, Connecticut. She began her career in education over 27 years ago and has experience working in Dual Language Programs, TESOL programs, and other bilingual programs. In 1998, she graduated from UConn with her master's degree in Bilingual Education. In 2013, Eileen earned her doctorate degree in Curriculum and Instruction at the University of Connecticut. She has taught multicultural courses as an adjunct at UConn for many years and continues to guide students as they navigate their studies in higher education.

She is deeply passionate about the recruitment and retention of students of color in institutions of higher education.  She works closely with students as they widen their lenses on topics of privilege and systemic issues, and allows them to self-explore their own internal biases. In addition, she is focused on helping preservice and in-service teachers develop the skills necessary to work with English Learners. Born and partly raised in Puerto Rico and an English Learner herself, Eileen is passionate about helping students whose first language is not English to develop the academic skills necessary in order to be successful in school settings. Her future goals include creating pathways for students of color to enter the field of education in order to share their own stories as they navigated their experiences in U.S. schools as a marginalized group yet succeeding!
Elena Sada
Elena Sada, completed her Ph.D. in Curriculum and Instruction, Bilingual and Multilingual Education, at the Neag School of Education, UConn, in 2020. While Sada had a successful career in public education as a teacher and school and district supervisor for 20 years, her Neag School degree allowed her to fulfill her dream of becoming a professor and a developer of dual language schools across the nation. She is currently the Program Director and Faculty for the Two-Way Immersion Network, a program of the Roche Center for Catholic Education, at Boston University's Lynch School of Education and Human Development.
Prior to coming to UConn and to Boston College, she earned her master's degrees in Supervision and Administration of Schools from Hunter College, CUNY, and Theology from the University of Dallas. Her work as a teacher and supervisor in New York and Connecticut earned her invaluable experiences, but it also produced more questions than answers in connection to learning, language acquisition, and equity. It was at UConn that she was able to find the answers to many questions, and where she earned the skills to continue finding answers to the questions and challenges that come from leading a national network of dual language Catholic schools. Since her doctorate, her work and research has focused on bilingual education and populations, and it has earned her many awards and recognitions, including the American Association of Hispanics in Higher Education (AAHHE) Outstanding Dissertation, which examines the impact of identity and self-advocacy in Latinos, in connection to their career preparation.
Sandra Silva-Enos
Sandra Silva-Enos is a former English teacher who has taught many different grade levels and in a variety of positions, including work as an ESL tutor. She has a bachelor's degree in English literature from UConn and a master's degree in English literature from Western Connecticut State University. She has recently returned to UConn as a Neag School Dean's Doctoral Scholar to pursue a doctorate in curriculum and instruction with a concentration in bilingual and multicultural education. She is passionate about educational equity and social justice, and her research interests center around multilingual students, particularly Black, Latinx, and immigrant students. As a doctoral student and candidate in EDCI's Bilingual and Multicultural Education pathway, Sandra feels fortunate to have had the opportunity to apply for and receive large funded grants, work on interdisciplinary research teams, teach preservice and practicing teachers, and present equity- and social justice-driven research at national conferences. She is certain that these opportunities and experiences will be foundational in her career as a future faculty member at a research one university and with her future students.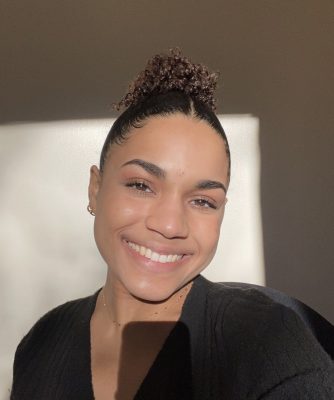 Soribel Torres-Jimenez
Currently, I am a first-generation, third-year student in the Integrated Bachelor's/Master's Program in the Neag School of Education at the University of Connecticut. I came into UConn in the exploratory program on a Pre-Teaching track not knowing what my purpose would be as a future educator. I always gravitated towards elementary students and as a native Spanish speaker, I related to the lack of support and appreciation English Language Learners receive in the education system. Therefore, I decided to major in Elementary Education and move forward with obtaining my credentials for a bilingual cross-endorsement in hopes to make a change for students and families that I can be a resource for. I will be graduating in May 2023 with my bachelor's in Elementary Education with a mathematics concentration and a women's gender and sexuality studies minor.
After my bachelor's, I will be returning to the Neag School of Education to complete my master's in Curriculum and Instruction by May 2024, with a major focus on English Language Learners and multicultural education. I'm looking forward to studying/volunteering abroad in communities and schools to learn more about other cultures and bring those experiences to my future classroom. This program has allowed me to learn more about the histories that have framed our English Language Learners with stereotypes that do not define them. I'd love to continue my education beyond a master's degree to work directly with curriculums to reflect all learners and promote an equitable system to create lifelong learners.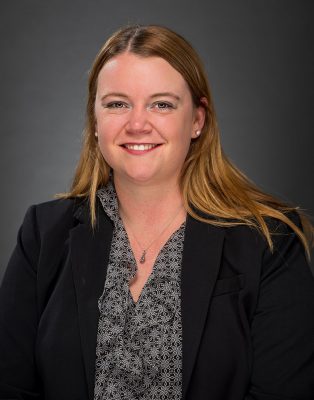 Kimberly Winfield
Kimberly Winfield is the World Language Instructional Coach for Hartford (Connecticut) Public Schools. She began her career in education teaching Spanish at Great Path Academy (GPA) from 2012 to 2019 where she served as the Unified Arts Lead Teacher. During her time at Great Path Academy, she helped to organize GPA's first international Spain trip for 17 of her students.
After learning about La Paz Community School through her classes at UConn, she secured a Fund for Teachers grant in 2016 to travel to Costa Rica to attend a Growing Global Educators Institute. As a classroom teacher, she spearheaded the implementation of the Connecticut Seal of Biliteracy at GPA, ultimately guiding 15 of 60 seniors to achieve the Seal.
She graduated from UConn with her master's degree in Curriculum and Instruction with a focus on TESOL/Bilingual and Multicultural Education in 2017. More recently, as an instructional coach, Kim provides support and leadership to 35 teachers in the delivery of effective, research-based curriculum, instruction, and assessment to improve student achievement in world languages. Since 2019, she has led and supported the implementation of the Seal of Biliteracy for more than 300 multilingual learners across 11 high schools districtwide. She is deeply passionate about educational equity, language teaching and learning, traveling, and expanding her knowledge of other cultures.
She will be completing her Sixth-Year diploma in educational leadership in Spring 2022 to pursue her future goals of becoming a school administrator.
Manqian Zhao
Manqian Zhao is a doctoral candidate in Curriculum and Instruction with a concentration in Bilingual/Multicultural Education. Before studying at the Neag School of Education, she was a first-grade Chinese teacher in Georgia working with the Mandarin-Chinese Dual Immersion Program. During her doctoral study, she has carried out research as part of several federally funded research projects, including a study of argument writing development among Latino elementary students and interventions that support the reading development of young children. She has presented findings from these projects at national and international conferences. She has been teaching two graduate-level courses: Multicultural Education and Sheltered Instruction for English Learners (SIOP) at EDCI.
She also served as a volunteer curriculum coordinator in one of the Mandarin-English dual immersion programs in New York and has designed a Pinyin Chinese literacy curriculum with bilingual teachers for the first- and second-grade bilingual learners. Manqian's experience as an international student at EDCI provides her with greater insights and practical knowledge to help this subset of students navigate the academic landscape. With language proficiency in Mandarin Chinese, Cantonese Chinese, English, and her teaching experience in both Mandarin and English, her dissertation research focuses on how cross-linguistic transfer among young Mandarin-English bilingual students with the support of Pinyin. She completed her doctoral degree in 2022 and started a post doctoral at George Mason University.